Welcome to Cheesecake Farms!
An agri-educational farm for learning and refreshment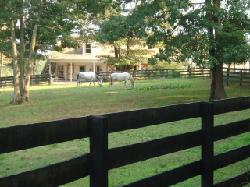 Ponies in the field at Cheesecake Farms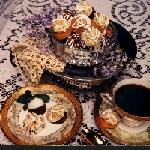 Karla's hand dipped, signature Cheesecake Truffles (tm)

What do horses and cheesecakes have in common?

Lots!

For twenty years, Karla Seidita owned a marvelous cheesecake bakery in Fredericksburg, Virginia. It was called Karla's Great Cheesecakes.

Each day, Karla and her staff turned mounds of cream cheese into yummy dessert cheesecakes, wonderful hors d'oeuvre cheesecakes and lovely, hand dipped cheesecake truffles (tm).

Karla's cheesecakes were legendary. Heads of state, landed gentry, corporate giants and movie stars all enjoyed Karla's desserts.

Several years ago, Karla retired from commercial baking to tend her gardens and her ponies at her home, Cheesecake Farms.




A Note From Karla


Dear Friends,

It's been a very long time since I made my first cheesecake and sold it one chilly morning from a small table at the Alexandria, Virginia Farmers' Market.

My commercial cheesecake business has morphed into a bed and breakfast at our farm, Cheesecake Farms (what else?).

I hope you'll be able to join me there for cooking classes, gardening or just plain relaxing!

Wishing you all the best that life has to offer .....


In fond friendship,


Karla